Why Autumn and Winter are the best time for Hair Removal
When it starts getting that little bit colder, the nights seem to get darker earlier, the leaves start dropping from the trees and pumpkins seem to be everywhere, it's a sure sign autumn is finally here and the perfect time to start laser hair removal.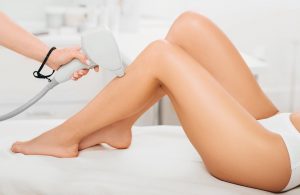 One of the main factors when having laser hair removal is to avoid sun exposure.  Sun exposure during laser hair removal treatments can be potentially damaging to the skin with the risk of hyper or hypo pigmentation.
Staying out of the sun can be tricky during the summer but it becomes much easier during the autumn and winter months.  People cover up more as temperatures drop and we spend less time outdoors in direct sunlight.  This makes it much easier to follow laser hair removal aftercare advice by protecting treated areas from the sun.  At this time of year needing warmer clothes helps us to better protect our skin from the sun and reduces the risk of us forgetting to protect the skin.  On more than one occasion during the summer I have had to rebook a client back because they have had sun exposure to the area to be treated its less likely to happen in winter.
This is relevant to areas that may only be exposed during the summer months like legs, bikini, chest and back, but for those having hair removal on their face wearing SPF daily is essential even during the winter months.
Starting laser hair removal treatments in autumn also times in perfectly as treatments are given at 4-to-6-week intervals and require between 6 to 8 treatments, you could be finished by early spring giving you plenty of time before getting the arms and legs out without the worry of sun exposure.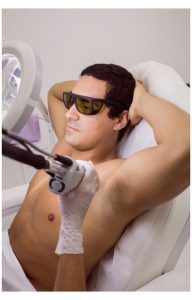 Start your summer 2023 prep today and never have to worry about waxing or shaving again, book a consultation and patch test via click on our book now button