With the colder weather creeping in, we now have a tendency to stay in more and generally our skin has less exposure from damaging and aging UV rays and its nearly time to think about getting your winter boots and coat out from the back of the wardrobe.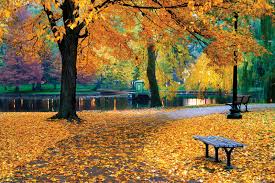 It's also the perfect time to consider a course of skin peels with us at Laser Skin Therapy in Belfast.
What is a chemical peel?
A chemical peel is a facial treatment which uses different acids to exfoliate the skin to minimise the appearance of fine lines, wrinkles and uneven skin tone, they can also be used for different types of acne.
What are the benefits of chemical peel?
A regular peel is definitely the best way to achieving that no make up glow, here at Laser Skin Therapy Belfast. Our skin is constantly renewing and replacing old skin cells and usually the top 18 to 23 layers of cells on our skin are dead cells. Our ability to shed these cells diminish as we age therefore a chemical peel is the perfect treatment to rejuvenate and refresh the skin allowing the new younger cells to come to the surface. Your skin is left glowing luminous and polished.
At Laser Skin Therapy we offer 3 different types of peels from our fabulous skincare range Circadia by Dr Pugliese who's formulations combine pure active botanicals, stem cells and second-generation vitamins with innovative peptide technology to achieve optimal skin health and beauty.
Our first, and by far the most popular peel we carry out is our Hydrating Lactic Peel – this is a fantastic peel for those who have never had a peel before, it uses lactic acid to exfoliate and is also a perfect peel for mature, dry and sensitive skins.  It is also a gel-based peel with no downtime, it's a perfect lunch time treat for your skin.  Cost £60
Our second peel is our Alpha Beta Peel – this peel uses a blend of salicylic and lactic acids to exfoliate without harshness, irritation or inflammation, with no flaking or peeling.  This peel can be used on most skin types but with its antibacterial properties it is ideal for congested oily prone skin.  This peel is also offered as the pre treatment for our IPL acne treatment package. Cost £60
Our final peel is our Dermafrost Peel – this peel is designed to address all aspects of acneic skin, it cuts through oil, reduces bacteria and decreases inflammation for problematic skin.  Some mild peeling can be expected from this treatment. Cost £70
To Celebrate the start of "Peel Season" here at Laser Skin Therapy Belfast we would like to offer a 3 for 2 peel special.
Book a course of 3 of any of our amazing Peel Facial Treatments and get your 3rd treatment absolutely FREE!!!
We absolutely love doing these treatments and the results have been amazing, book yours now we can't wait to see you